Fire Extinguishers
Fire Supression System
Hydrant System
Accessories
Service Repair
Signages
AMC
Refill
Fire Extinguishers
Modular :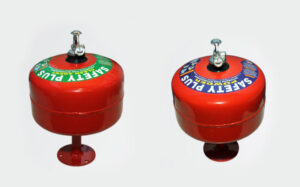 Clean & Agent :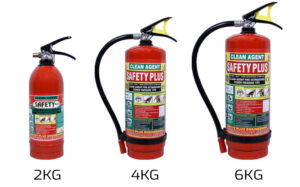 BC Powder :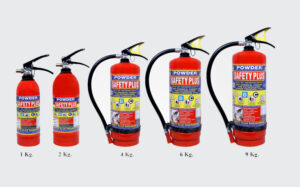 Class K-Type :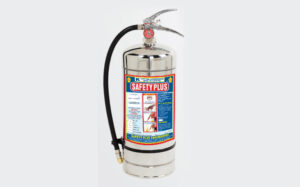 Mechanical Foam :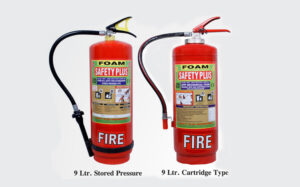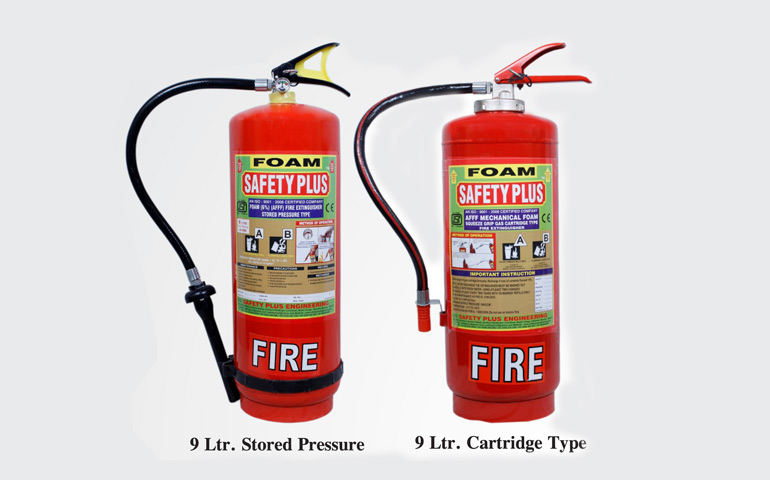 CO2 Type :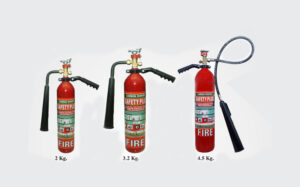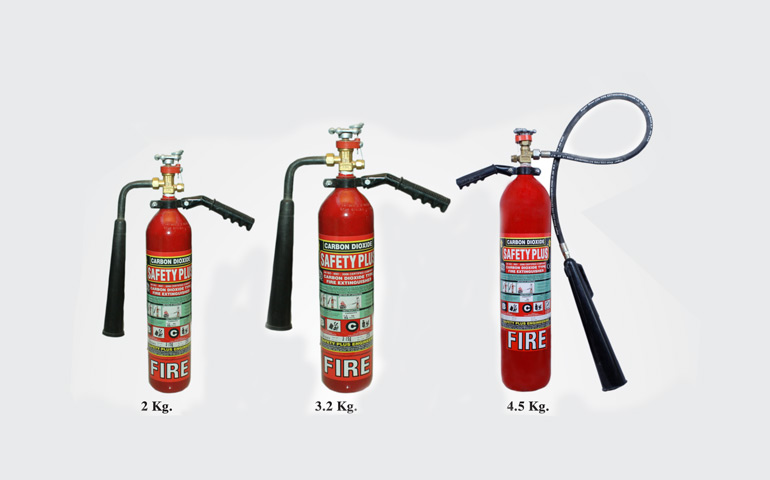 Higher Capacity :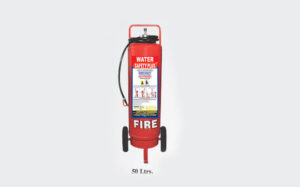 Fire Supression System
CO2 Fire System :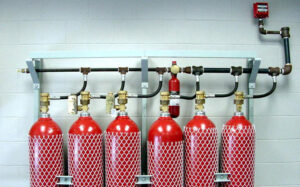 ✔ Flammable liquid storage
✔ Rotating electrical equipment
✔ Metal processing facilities
✔ Printing industry
✔ Paint mix
FN-200 Fire System :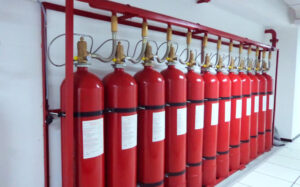 ✔ Telecommunication facilities
✔ Museums & Record storage facilities
✔ Historical archive storage
✔ Art galleries
✔ Pharmaceutical and medical facilities
Hydrant System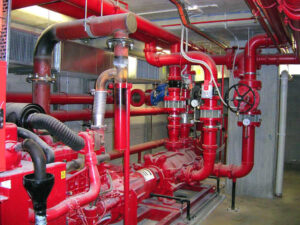 Being one of the oldest but yet the most effective and common fire fighting solution, a well designed and a well laid out Hydrant System forms the backbone of the entire fire fighting system. It comprises of heavy duty above & underground piping with accessories. External and Fire Escape Hydrant valves are provided at every strategic location. A fire hydrant is a pipe that allows water to flow from a water main with the control of a valve in order to put out a fire.
Fire Hydrant Protection System is designed to fight fire of huge proportions, in all classes of risks. It is designed to be in operation even if a part of the affected structure collapses.
The diesel pump is provided in case the main pump fails. The jockey pump is a low capacity pump provided to maintain the water pressure.
Accessories
Hydrant Accessories :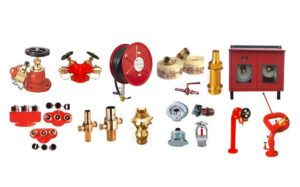 ✔ LANDING VALVE-SINGLE/DOUBLE
✔ FIRE EXTINGUISHERS
✔FIRE SUPPRESSION ACCESSORIES
Service Repair
OUR MAINTENANCE AND REPAIR TEAM IS AVAILABLE 24 HOURS A DAY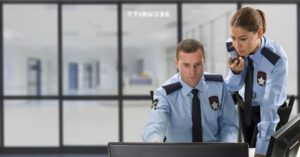 FIRE PROTECTION SERVICE, MAINTENANCE, AND REPAIR TO KEEP YOUR SYSTEMS IN OPERATING CONDITION.
Routine fire protection maintenance is essential for you to be confident that your system will function when it is needed. Should you need emergency repair, we are available every day of the week at any hour. Our full-service, fully equipped technicians are experts in the installation of fire protection systems. Because they know how these systems are built, they know better than anyone how to repair and maintain them.
PROFESSIONAL SERVICE, IMMEDIATE REPAIR, SCHEDULED MAINTENANCE.
SIMLPY PUT, WE PROTECT LIVES AND PROPERTY
Signages
Signages :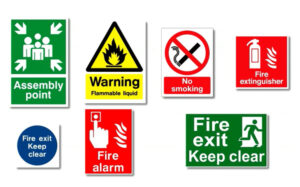 ✔Traffic Signs
✔General Signs
AMC
We all get the importance of fire safety equipment in our premises.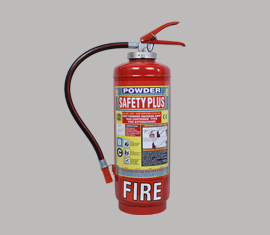 Not all of us get the importance of maintaining them.
There are no second chances in the fight against fire. Nor is it possible to predict when and where a fire may break out. A fire catches people off-guard; which is why it is essential for the firefighting equipment at your premises to be ready for action and work at its optimal best when the time comes.
The only way to ensure this is by subscribing to a professionally managed maintenance service. This service makes sure the fire safety equipment on your premises is carefully looked after, cleaned and serviced. It also ensures faulty parts are repaired or replaced on time, and the equipment functions at its best.
The Situation Today
Safety Fire Plus has been in the fire safety business for decades. During this time, we've come to know the market scenario thoroughly, and learn its capabilities and flaws
Refill
Fire Extinguisher Refill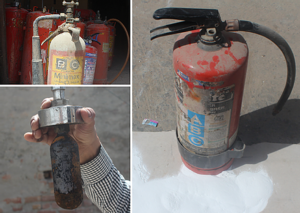 The extinguisher refilling activity is often carried out by unskilled and untrained people in a highly compromised environment.
In most cases refilling by the local players means only re- pressurizing of the cylinder. No component of the extinguisher is actually changed as a process.
Only broken / dis functional parts are changed with local spares. In most cases the extinguishing agent (ABC Powder) is recycled. The top up is done many times with the local/sub-standard ABC powder.
These days rampant use of marble dust being added as extinguishing agent by local players are being reported.
first:- If the fire extinguisher is used, even partially, it is useless in case of a subsequent fire scenario. Hence it is essential to get the fire extinguisher recharged immediately, without any delay.
Second:- The statutory framework in the country makes it mandatory for the shell of the fire extinguisher to undergo Hydrostatic Pressure Test every 3 years.
AT Safety Plus WE ENSURE ZERO DOWNTIME TO YOUR SAFETY: INSTANT REPLACEMENT WITH A READY EXTINGUISHER AGAINST YOUR REFILL REQUESTS:
A key benefit of availing Safety Plus Refilling service comes in the fact that we never add to the downtime of you having to stay without a functional extinguisher once you have called us for a refill. For us Extinguisher Refill requires specialized skills and necessary infrastructure. Therefore we send all extinguishers to be refilled back to our manufacturing facility in Dehradun, India.
However, at Safety Plus we have a dedicated inventory of Refilled extinguishers at all our locations. On receiving a refilling request from a client's premises, we simply replace the extinguisher(s) at the site with our ready inventory of refilled extinguishers. This ensures you do not have to stay without a functional extinguisher even for an hour once we havereached your premises to fulfill your extinguisher refill request